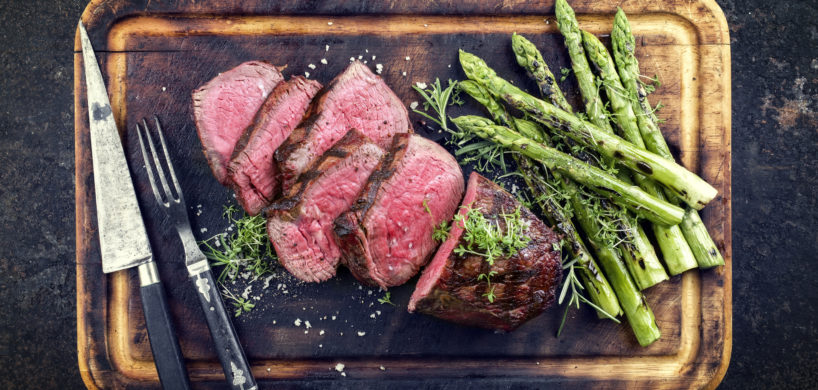 Wagyu is a breed of cattle genetically predisposed to intense marbling; a quality that delivers a true melt-in-the-mouth experience for diners. Wagyu beef is naturally enriched with omega-3 and omega-6 onounsaturated fats and contains a higher percentage of healthier monounsaturated fats than any other breed of cattle.
AAco's Wagyu cattle are born and raised in a naturally clean and safe environment. All beef is certified 'free from hormone growth promotants' while DNA traceability and the world leading Sure TRAK™  dentification system ensure that the highest levels of integrity and food safety are maintained. The integrity of the product can be attributed to AAcos unique Wagyu grading system where each of the prime cuts are assessed using the Japanese standards for marbling.
Darling Downs Wagyu: With a marbling grades ranging from 3-8 is a quality beef product developed for the Australian market. This is our most popular range of Wagyu and is an affordable product for  veryday use in bistros, cafes and restaurants.
Kobe Cuisine Wagyu: An exceptionally high quality Wagyu product with beef scores range from 6 to 12. Kobe Cuisine high level of marbling makes it suitable for higher end restaurants looking for an  upmarket beef product. If you're wanting to introduce this type of product on your menu why not try our Kobe Burgers or Kobe Pies just to test the market.
Master Kobe Wagyu: Bred specifically for the Japanese market, this product is of the absolute best quality. With marbling scores of 9+, Master Kobe is most suited to upmarket, fine dining restaurants  particularly those catering to overseas guests.