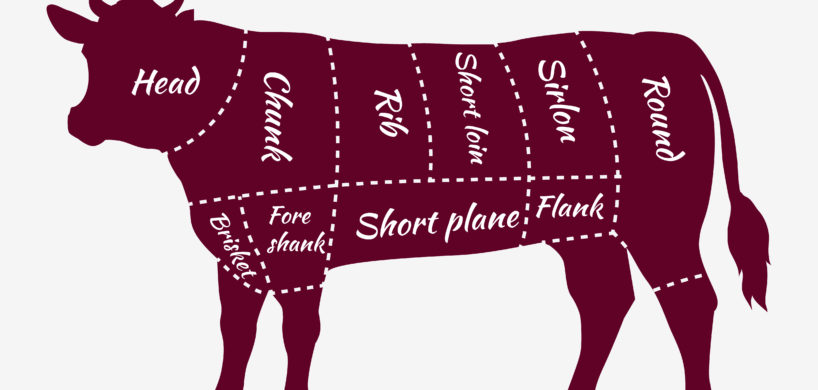 The superiority of 1824 Premium Beef has been well established with its many awards, including a silver medal at the prestigious Sydney Royal Fine Food Show and winning the Best Branded Product at Australia's highly contested Red Meat Innovation Awards for three consecutive years – a feat never before achieved by any other beef brand.
As an industry leader, AAco has developed a highly sophisticated supply chain where specialised breeding programs and nutritional regimes have been implemented in onjunction with leading Australian geneticists and scientists to produce the highly acclaimed 1824 Premium Beef brand.
Brahma, Angus, Charolais, Senepol and Santa Gertrudis cattle, genetically renowned for their eating quality traits and adaptability, form the basis of 1824 Premium Beef. Cattle are born and raised on the natural grasses and legumes of pristine Australian properties before being inished on quality cereal grains.
In order to achieve superior quality, consistency and uniformity 52 weeks of the year, only a small percentage of cattle are selected for the elite 1824 Premium Beef range. All beef is then independently graded by the world's leading grading system, Meat Standards Australia™ (MSA), to guarantee tenderness and deliver an unsurpassed eating sensation.