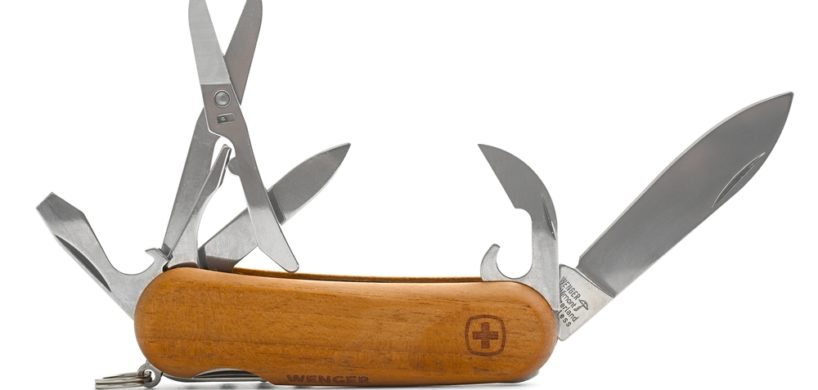 Since 1884, Victorinox has given top priority to the quality and functionality of its products. They therefore have in place an efficient quality management system, which focuses on the manufacture of pocket tools as well as household and
professional knives.
Incoming Goods Inspection
The incoming goods inspection ensures that all delivered manufacturing materials and OEM parts meet their quality standards.
Inspection of Incoming Material (Steel)
Thanks to the laboratory tests, Victorinox are able to  guarantee that only first-class steel is processed in the manufacturing plant.  The various types of steel are all special alloys, which have the properties necessary for each respective application.
Process Control
The departmental managers are responsible for ensuring that the quality of the products is guaranteed and that state-of-the-art technologies are used. All employees are jointly responsible for the quality control processes and for ensuring ongoing tangible improvements.
Final Inspection (Pocket Tools)
Due to the high quality standards regarding functionality, design and finish, Victorinox endeavors to consolidate its leading position in the global  market.